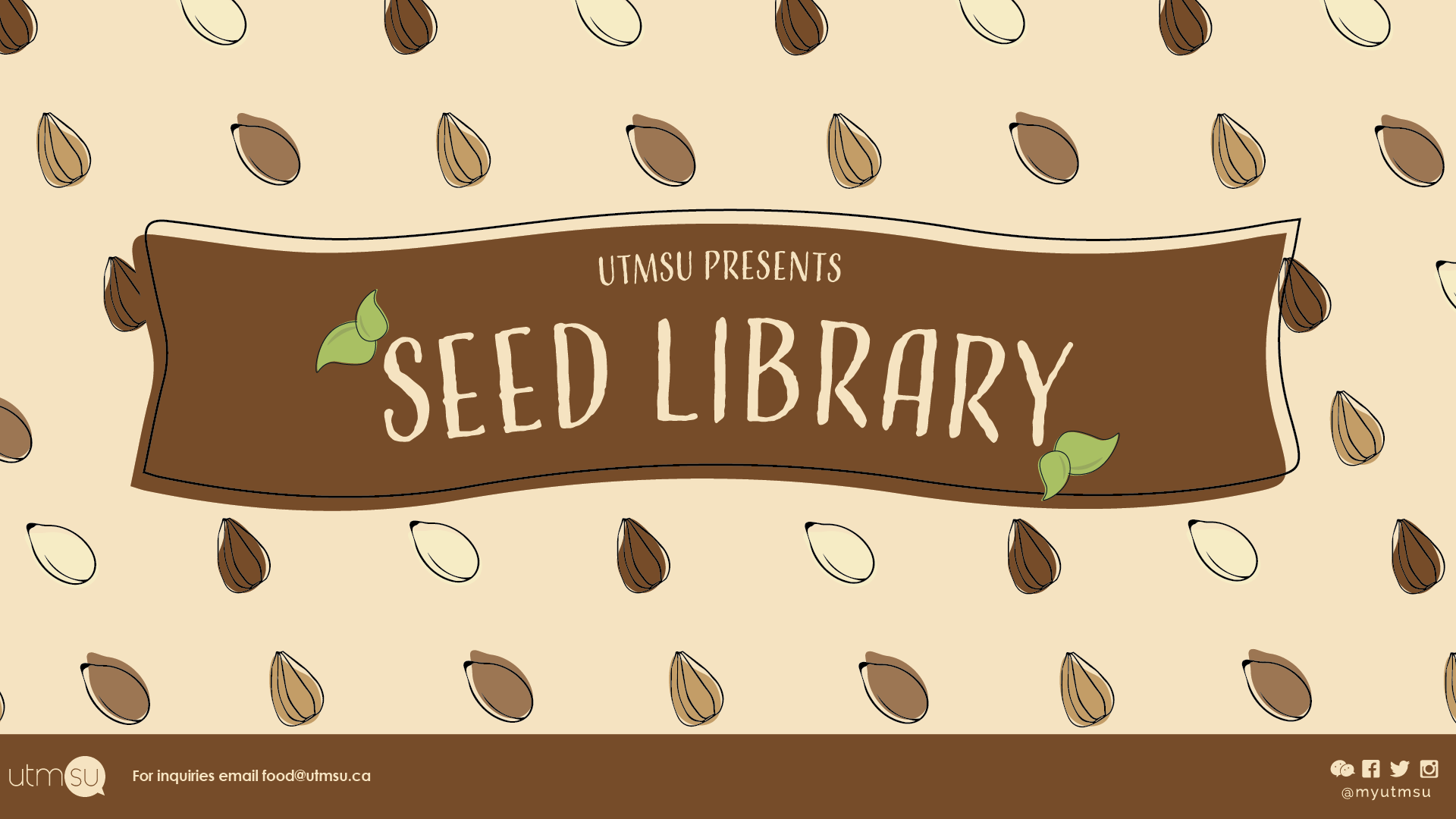 The time has finally come – the UTMSU Seed Library, a new service to the UTMSU Food Centre, has opened! The primary goals of this service are to supply community members with free access to seeds, gardening materials, rentable equipment, community garden plots, and educational workshops. However, in light of current circumstances, the UTMSU Seed Library is currently focusing on the development of gardening care packages to help students destress and support supplementary food production at home. Our first herb-growing package goes out this month which will include seeds, soil and clay pots for pick-up at the UTMSU Student Centre.
Seed Library Care Packages
For the herb-growing care package service, there are three options available, all of which include soil and clay pots in addition to seeds. First, there's the "dill with it!" package (1A), which includes dill and cilantro seeds. Second there's the "a little encourage-mint" package (1B), which includes spearmint and parsley seeds. Last, but not least, there's the "thyme is on your side" package (1C), which includes thyme and basil seeds.
Students will be able to select ONE package per person via form 1A, 1B, OR 1C. Upon completing this form, a personalized reference number will be created for each student. This reference number will be shared with students via their U of T email. Students will be able to use this reference number to reserve a pick-up time via form (2), which will only be shared with registrants.
Form 1A (dill with it)
Form 1B (a little encourage-mint)
Form 1C (thyme is on your side)
Spots are limited, so be sure to register as soon as possible before spaces fill up! If you are unable to partake in this service, don't worry! The UTMSU Seed Library will be operating this summer (in line with Peel Public Health guidelines) to support your summer gardening projects. Whether it be a way to destress and boost mental wellbeing or a means to support food production, the UTMSU Seed Library is here to support any and all of your gardening goals.
For questions, please email
food@utmsu.ca