IG Live Open Mic Night
Share your talent and perform for the UTM Community!
Date
Jul 16 - Jul 16, 2020
UTMSU Netflix Party
We'll be watching The Avengers! Download Netflix Party Application beforehand.
Timing
7:00 pm - 10:00 pm
Location
Register: https://drive.google.com/drive/folders/1hZCb8tSznLDeiIx7Nivr3vO32Rt4twZw?usp=sharing
Care Packages
We are delivering UTMSU Care Packages to students!
Timing
12:00 pm - 5:00 pm
Location
https://www.facebook.com/myutmsu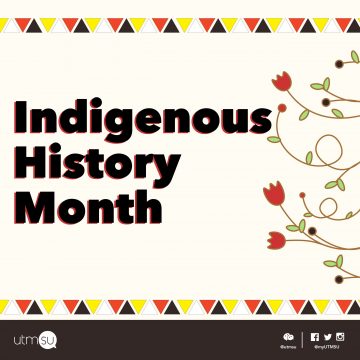 Indigenous in Post-Secondary
Panel will focus on breaking down stereotypes in PSE.
Date
Jun 26 - Jun 26, 2020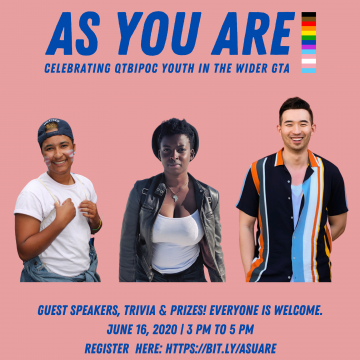 As You Are: Celebrating #QTBIPOC Youth
A space to reimagine the kinds of spaces identities are welcomed, supported, & celebrated.
Date
Jun 16 - Jun 16, 2020
Location
Register: https://bit.ly/AsUAre
Instagram Live
What has your new executive team been up to lately? Watch the Instagram Live!
Location
instagram.com/myutmsu
UTMSU Got You Online!
UTMSUs exam de-stressors are online! Join us for two weeks of events!
Date
Mar 20 - Apr 26, 2020
Location
https://www.facebook.com/events/509017486477406/
Trashion Show
This year's theme is: REBELLION! Revolt against the wasteful fast fashion industry!
Date
Mar 10 - Mar 10, 2020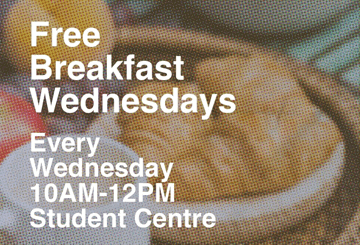 UTMSU Free Breakfast Wednesdays
On Wednesday you may wear pink, but with the UTMSU, we eat free breakfast.
Date
Sep 16 - Mar 11, 2020
Timing
10:00 am - 12:00 pm