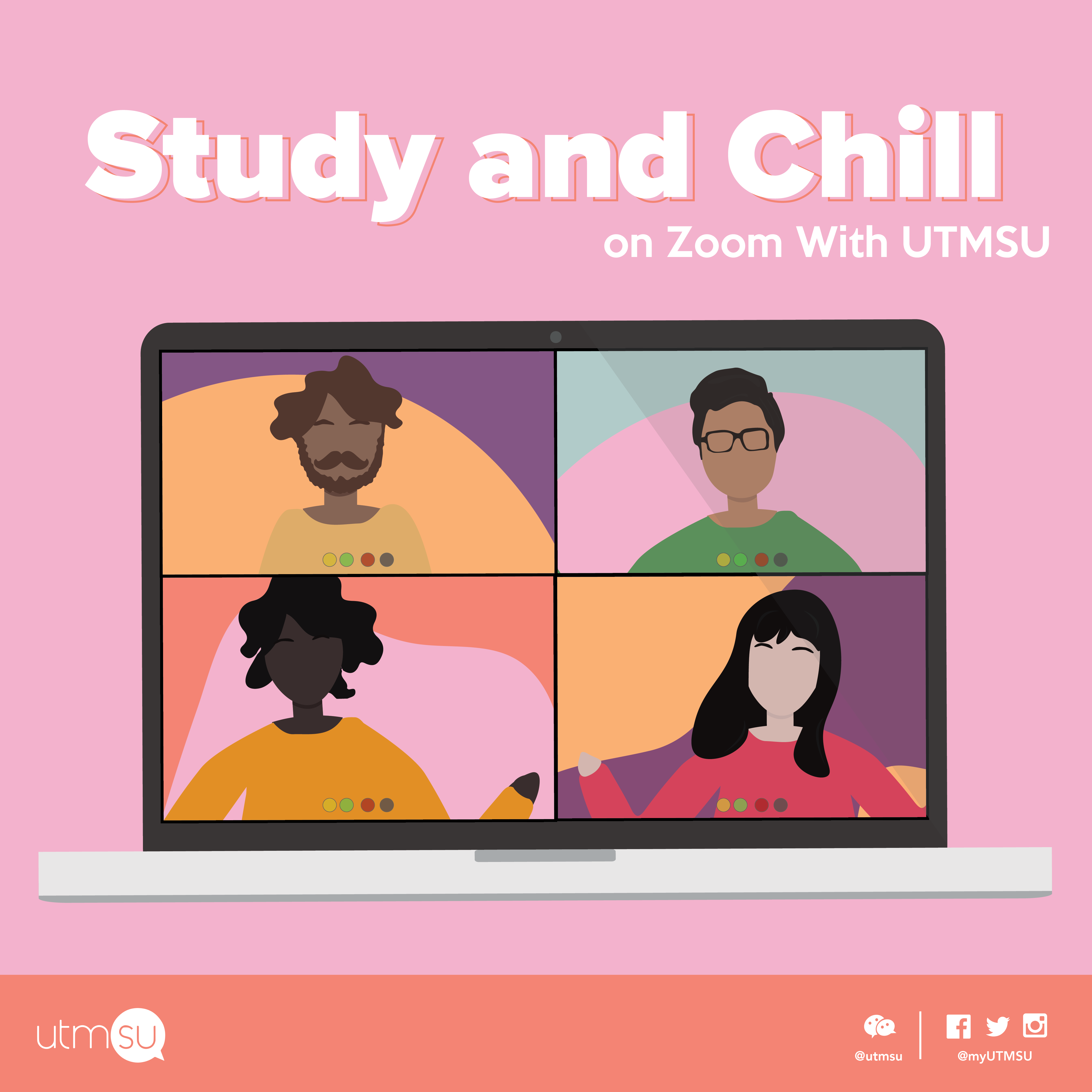 Study and Chill
Studying for online courses can be lonely; Although the campus is closed, we still have Zoom!
Join us for virtual group study sessions on August 18 & 20, 4-8 p.m. EST, where we can study & chill together!
Questions? vpexternal@utmsu.ca.
Registration: linktr.ee/myutmsu
Date
Aug 18 - Aug 20, 2020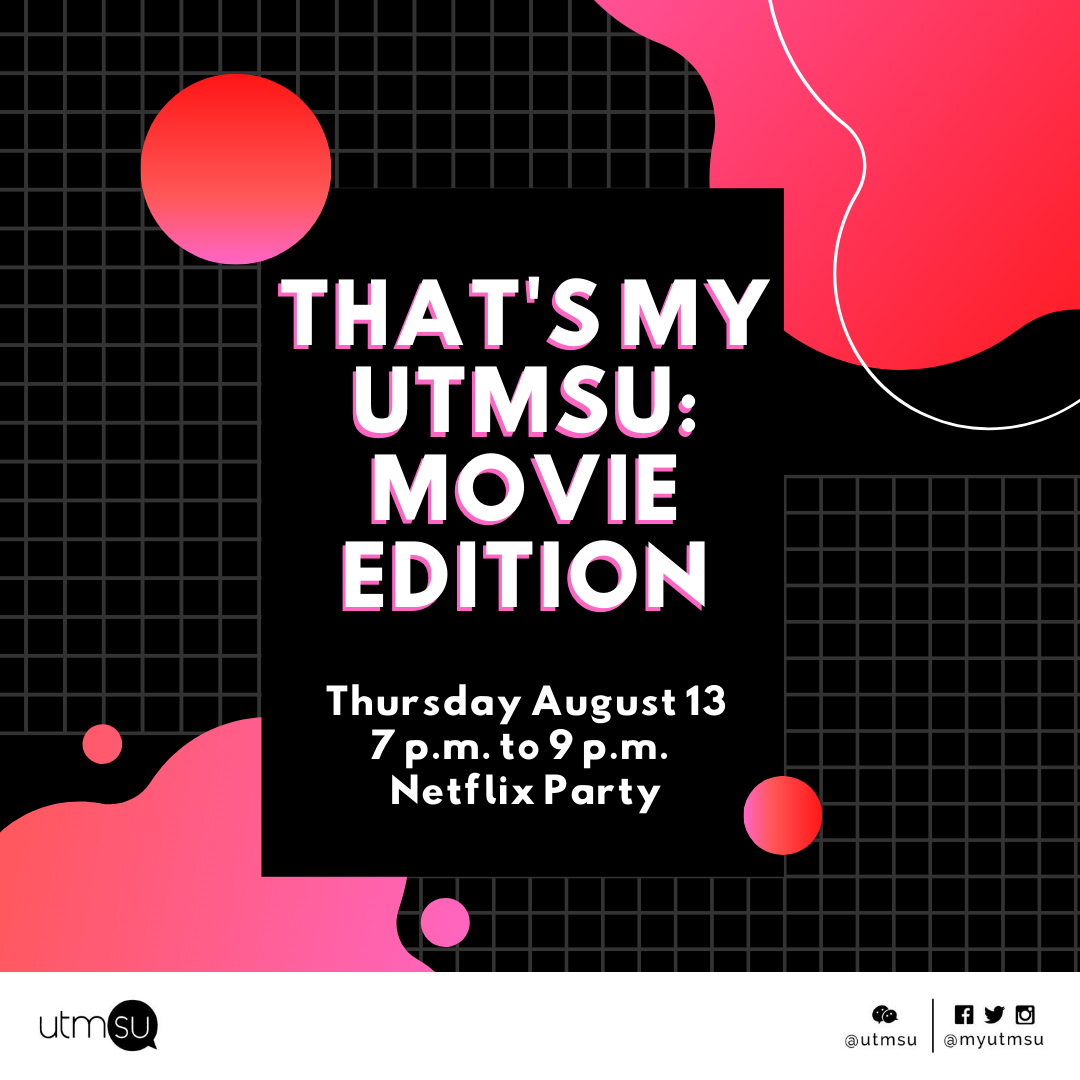 Movie Night
Watching Netflix can get lonely. That's why, we're hosting a Netflix Party where we can watch a movie and hang out together, but you have to bring your own snacks!
We'll be watching Shrek!
Download the Netflix Party Application beforehand.
Please send us your email addresses in the google form, click here, so we can provide you with a link to join the Netflix party!
Do you have a question? Email vpcampuslife@utmsu.ca.
Date
Aug 13 - Aug 13, 2020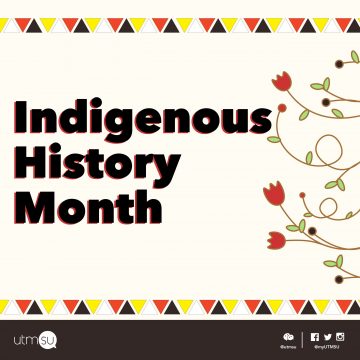 Indigenous in Post-Secondary
Panel will focus on breaking down stereotypes in PSE.
Date
Jun 26 - Jun 26, 2020
IG Live Open Mic Night
Share your talent and perform for the UTM Community!
Date
Jul 16 - Jul 16, 2020
Virtual Open Hours
Introduce Virtual Exec Open Hours! Email your execs and receive the meeting link.
Date
Jul 20 - Aug 31, 2020