About us
UTM Students' Union
The University of Toronto Mississauga Students' Union (UTMSU) represents over 14,000 students across the University of Toronto Mississauga Campus.
We endeavour to ensure that the rights of all students are respected, provide cost-saving services, programs and events, and represent the voices of part-time undergraduate students across the University and to all levels of government.
Info Booth
The InfoBooth is your one-stop destination to get access to all the services provided by UTMSU.…
VIEW DETAILS
Our Services
UTMSU aims to provide its members with cost-saving services in addition to our work on advocating for lower tuition fees, affordable transit and childcare to help save you money.
Our Campaigns
We take our lead from you! As your student's union, UTMSU is dependent on your input to develop campaigns, events and services.
Students are the ones responsible for ensuring that UTMSU stays relevant and reflects the social, economic and political interest of students, while improving overall student life at the University of Toronto.
VIEW DETAILS
Upcoming Events
We aim to build a community for all UTMSU members through events and programming.
ALL EVENTS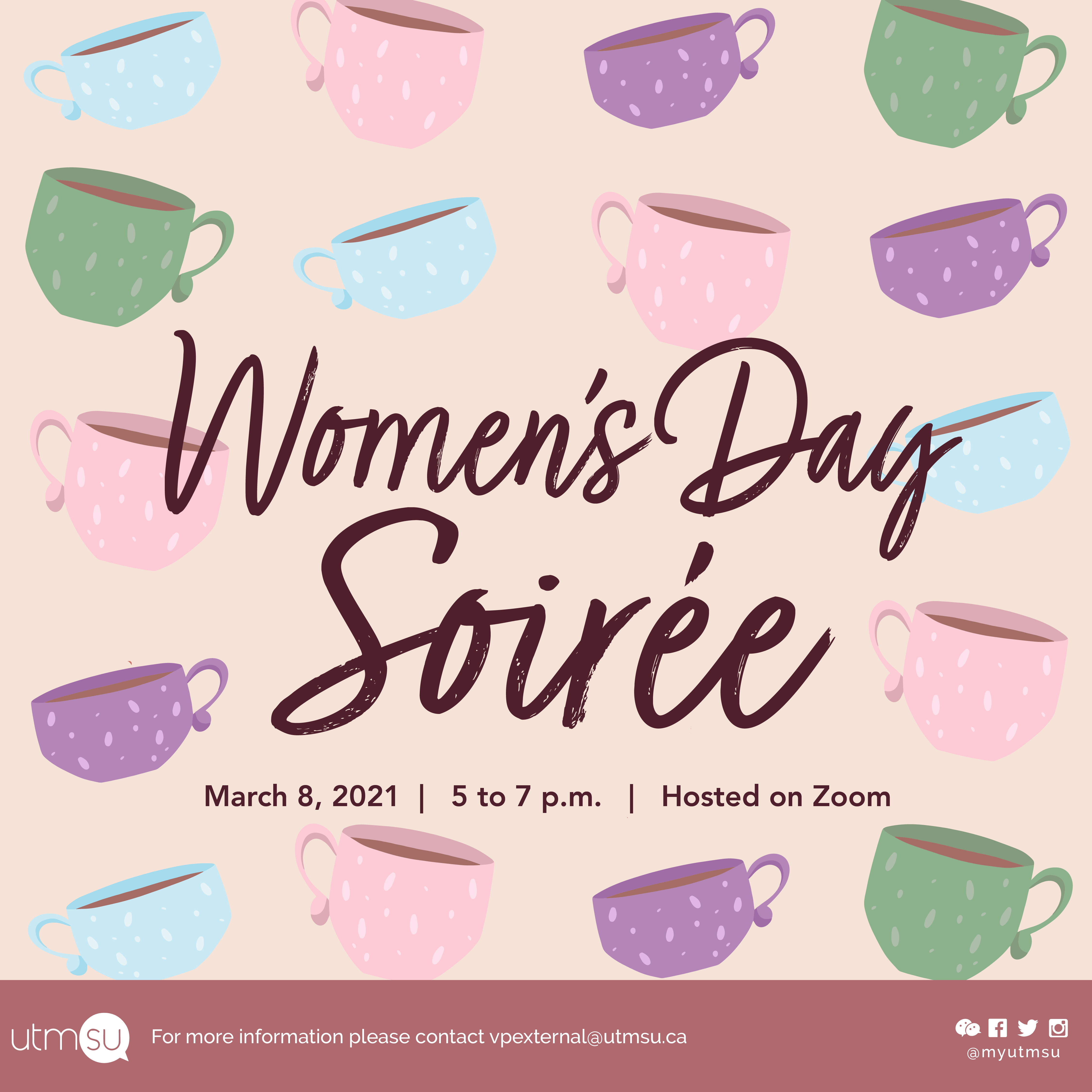 Womens Day Soirée
International Women's Day celebrates the social, cultural, and political achievements of women all over the world. We would like to invite all of you from UTM who are self-identified as women and gender non-conforming folks to join us at the International Women's Day Soirée. This will be a space to make friends, to discuss, and to heal.
IntegriTEA
We are proud to announce that we will be part of the Academic Integrity Unit's IntegriTEA session, to help students prepare for the upcoming midterm season. This session is bigger than ever and we are collaborating with ICCIT council, Diversity Business League, Language Studies Academic Society, UTM Rotaract and UTMSU for a new and fun way to learn more about academic integrity. Students will have the chance to play an interactive game, followed by an open and honest discussion on all topics related to academic integrity with our special guest speakers.
When: Friday, February 26, 2021
Time: 4:00 to 6:00 p.m.
All attendees will be eligible to win a $50 UofT Bookstore gift card. Register here: https://forms.gle/A8S95zBdUGkixYQs9
Date
Feb 26 - Feb 26, 2021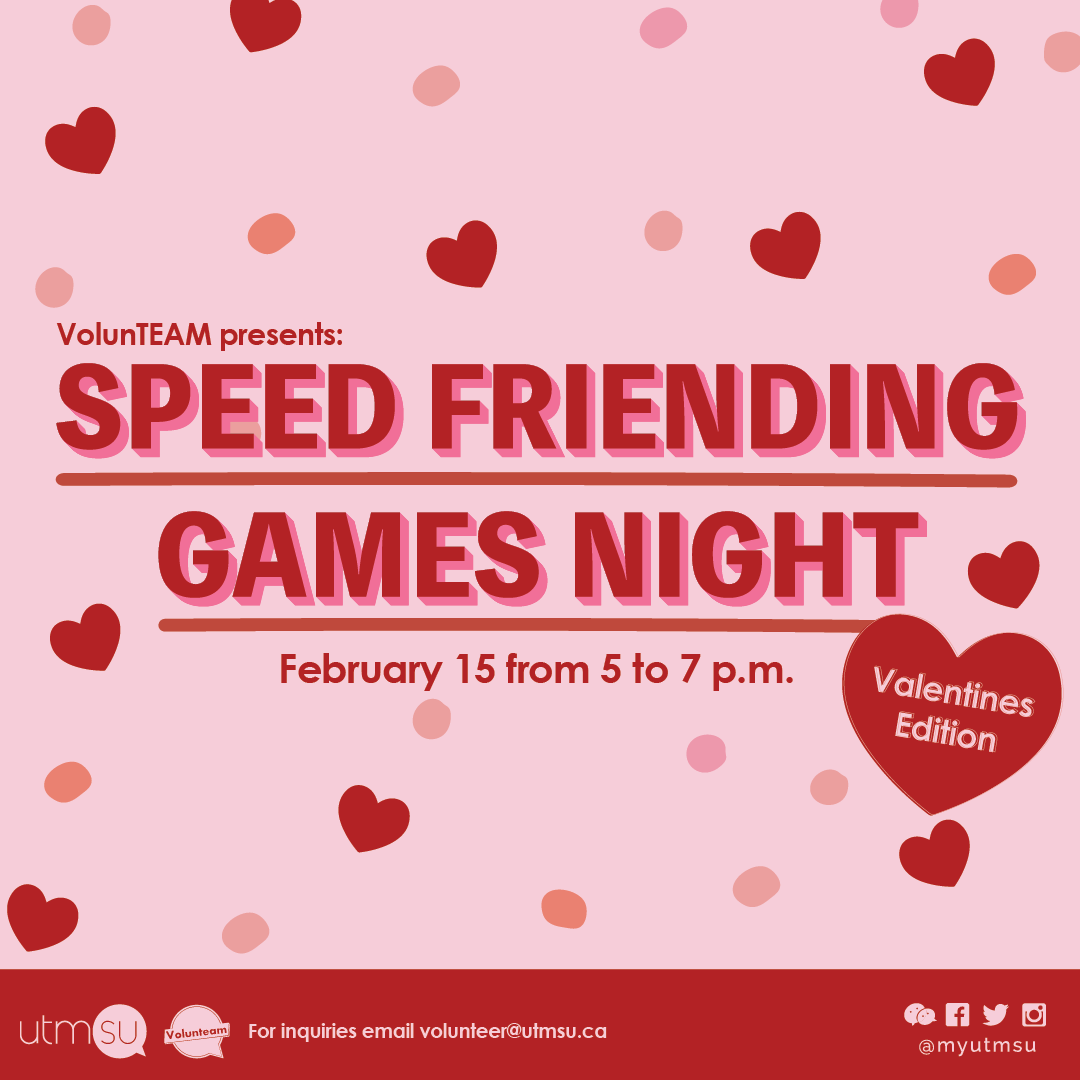 Speed Friending
Join us for the VolunTEAM Speed Friending Games Night: Valentine's Day Edition on Monday, February 15th, from 5 p.m to 7 p.m. We will be playing a range of different games, and opening up a space for students to meet each other! There will be giveaway prizes! Register with the following link (or link in bio!): https://us02web.zoom.us/meeting/register/tZEpd-GsqzssHdI5CybkEPVP4N_7y3rLcYqu. For questions or accessibility requests please email volunteer@utmsu.ca.
Date
Feb 15 - Feb 15, 2021