About us
UTM Students' Union
The University of Toronto Mississauga Students' Union (UTMSU) represents over 14,000 students across the University of Toronto Mississauga Campus.
We endeavour to ensure that the rights of all students are respected, provide cost-saving services, programs and events, and represent the voices of part-time undergraduate students across the University and to all levels of government.
Info Booth
The InfoBooth is your one-stop destination to get access to all the services provided by UTMSU.…
VIEW DETAILS
Our Services
UTMSU aims to provide its members with cost-saving services in addition to our work on advocating for lower tuition fees, affordable transit and childcare to help save you money.
Our Campaigns
We take our lead from you! As your student's union, UTMSU is dependent on your input to develop campaigns, events and services.
Students are the ones responsible for ensuring that UTMSU stays relevant and reflects the social, economic and political interest of students, while improving overall student life at the University of Toronto.
VIEW DETAILS
Upcoming Events
We aim to build a community for all UTMSU members through events and programming.
ALL EVENTS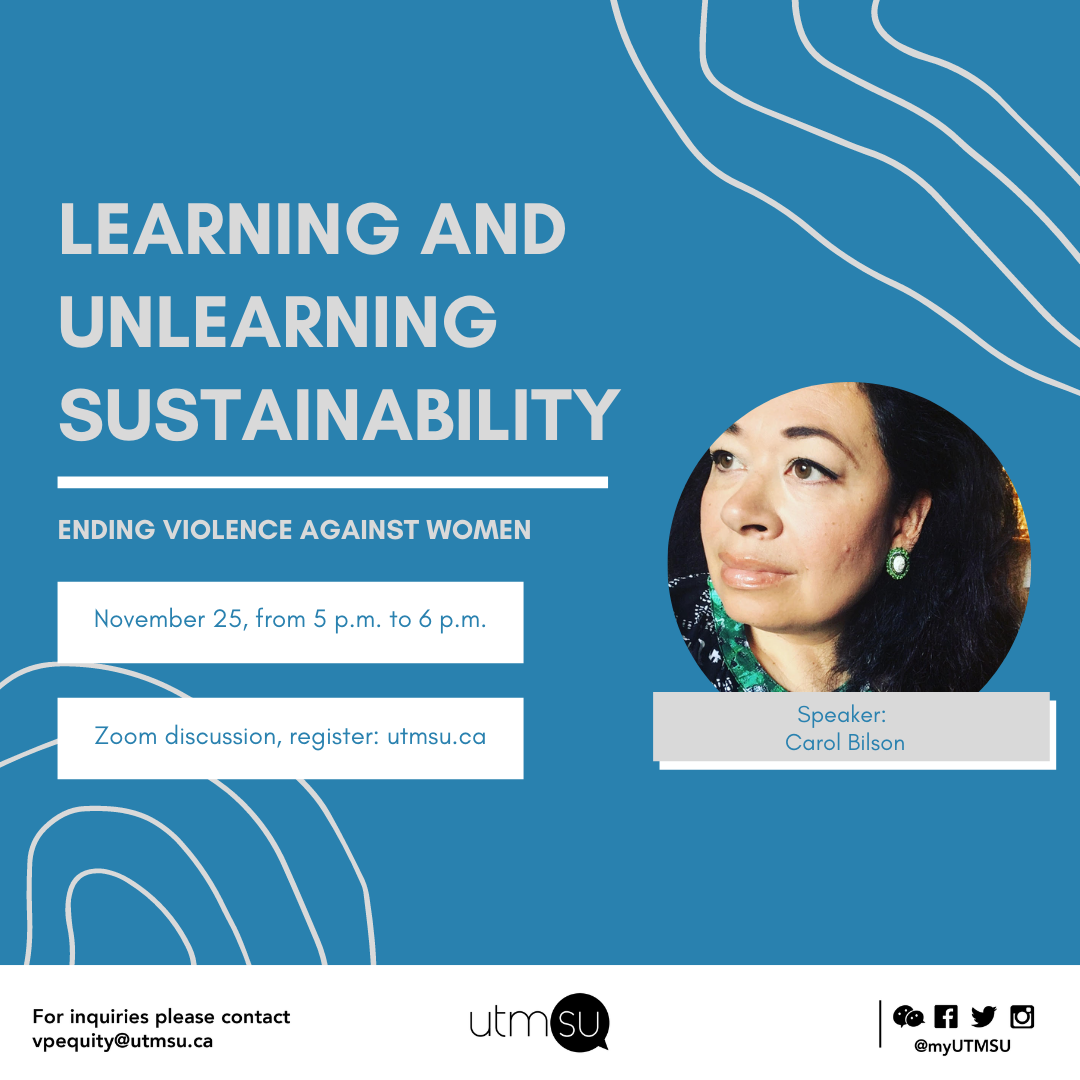 Learning and Unlearning Sustainability
Join the UTMSU in welcoming Carol Bilson at our upcoming Learning and Unlearning Sustainability seminar. On Wednesday, November 25 from 5 to 6 p.m. we will be discussing the pressing topic of ending violence against women. Please register here for the event: us02web.zoom.us/webinar/register/. For inquiries please email vpequity@utmsu.ca.
Date
Nov 25 - Nov 25, 2020
Academic Advocacy Week
Throughout the week we will be raising awareness about what constitutes an academic offence, how to keep academic integrity in mind, tips and resources for citing, researching and many more! Our goal is to ensure that students know their rights and responsibilities and continue to practice academic integrity as it is every students' responsibility. We look forward to seeing you! To Register for Events visit our webpage: utmsu.ca/academic-advocacy-week/. For more information about any of the sessions or assistance please email vpua@utmsu.ca.
Date
Nov 9 - Nov 13, 2020
Timing
10:00 am - 4:00 pm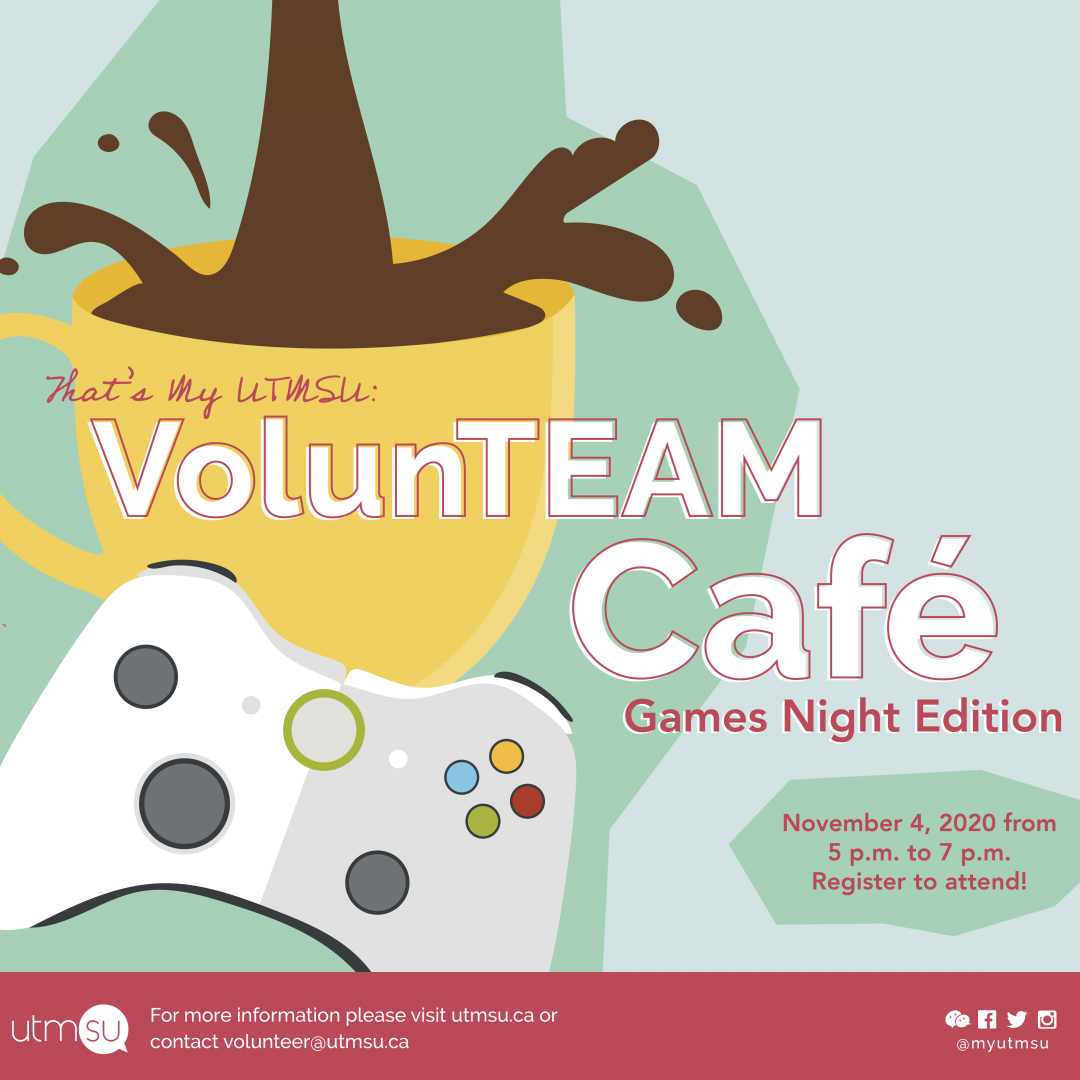 VolunTEAM Café
Join us for a Games Night! This will be an opportunity to hang out, meet new people, and share some laughs. Some of the games we will be playing are Among Us, Skribbl.io, SpyFall, Apples to Apples, Kahoot, and Head's Up! Register for this event in advance: https://us02web.zoom.us/meeting/register/. For questions please email volunteer@utmsu.ca.