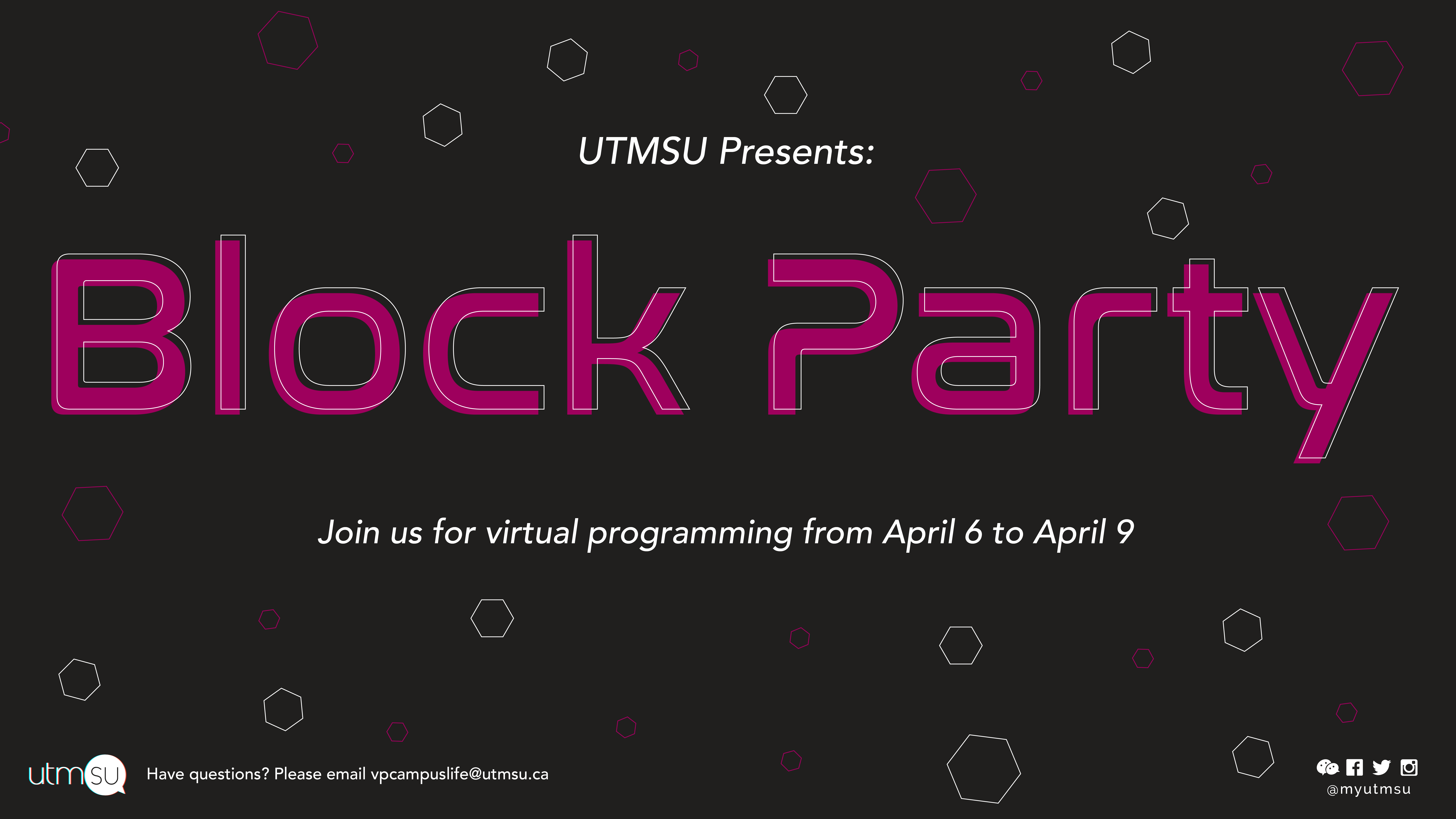 Join the UTMSU in celebrating you! For the end of our 2021-2021 Academic School year, we have an array of events (and giveaways) for you to take part in. We look forward to seeing you there!
UTMSU Giveaways
The best things in life are free! That's why your UTMSU has some dope curbside give always for you, with a whole bunch of goodies and surprises. On April 6 from 12 to 4 p.m. We will be open for the Curbside Pickup of our UTMSU Goodie Bags. Students must register for this event to ensure proper procedures and guidelines for Covid-19 distancing are being followed and respected.
Register Here for Curbside Pickup!
Tacos and Trivia
Join us on April 6 from 5 to 7 p.m. for Tacos and Trivia! Join the UTMSU in a fun-filled trivia night with tons of prizes for winners. Attendees will also be given grocery gift cards to make some yummy taco's in the evening. Each Trivia round winner will receive a $25 gift-card and All attendees will receive a $15 gift-card to reimburse for the taco night. All attendees must register to receive the reimbursement.
Register Here!
Sip'n'Paint
Join UTMSU on April 7 from 5 to 7 p.m. to make some Fishbowl Mocktails, and spend the evening glass painting while making some new friends! Sip N' Paint is a social networking event that will allow you to make some new friends, listen to some good music and take part in some de-stressing painting and vibes. The UTMSU will also be delivering all the canvases and paint needed for this event, as well as all the ingredients for our delicious mocktails. There are limited spots for this event.
Register Here!
QuaranTURNT Virtual Pub Night
Are you hanging out at home alone for a Friday Night? Party with us! Join the UTMSU for QuaranTURNT virtual pub night. we will have live music on April 9 from 8 to 10 p.m. Music to be announced.
Register Here!
For inquiries or accessibility requests about any of the following events, please email
vpcampuslife@utmsu.ca
.